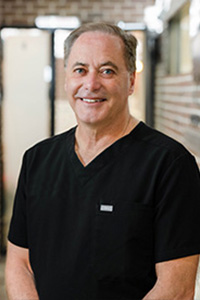 Dedicated to lifelong education in all specialties of dentistry, Dr. Erhardt continues to further his knowledge through memberships in the:
Rocky Mountain Study Club
Dr. Ehrhardt has been recognized as one of Colorado's Top Dentists by "5280" magazine since 2010.
Dr. Ehrhardt and his team bring with them the latest and greatest techniques and technology, all to make dental care better and safer for you.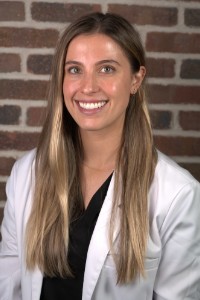 Sophia Heitmiller, DMD, MHS
Dr. Heitmiller was born and raised in Baltimore, Maryland. She lived there for several years as she attended Johns Hopkins University, where she earned a Bachelor of Arts in behavioral biology, and then attended Johns Hopkins Bloomberg School of Public Health, where she received her Masters of Health Science in biochemistry and molecular biology. She then moved to Boston, Massachusetts, to attend dental school at Tufts University School of Dental Medicine, earning her Doctor of Dental Medicine degree. Following dental school, Dr. Heitmiller moved to Flagstaff, Arizona, to expand her dental experience and knowledge by completing an Advanced Education in General Dentistry at the Winslow Indian Healthcare Center, which served the southwest region of the Navajo Nation.
Dr. Heitmiller loves the mountains and all the outdoor activities Colorado has to offer. She enjoys hiking, snowboarding and traveling with friends in her free time.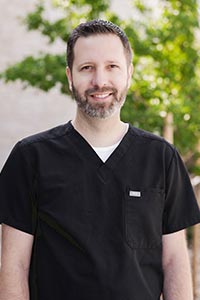 Dr. John Gittins earned his bachelor's degree Weber State University then graduated Magna Cum Laude in 2011 from Marquette University School of Dentistry in Milwaukee, Wisconsin. He was one of four dentists accepted into the Army's prosthodontics residency training program at Fort Gordon in Augusta, Georgia, and after his residency, in 2015, served as the Chief of Prosthodontics and Dental Technology at Fort Riley, Kansas, where he was instrumental in the care of soldiers and the mentorship of over 30 general dentists. After his military commitment, he began teaching prosthodontics at the Roseman University College of Dental Medicine while also maintaining a private practice.
Dr. Gittins was inducted as a Diplomat by the American Board of Prosthodontics following the completion of his board exams in 2015. This is the highest honor a specialist can be awarded. He is one of only 1,000 worldwide.
Dr. Gittins and his wife, Jessica, have four beautiful children: Harper, Holland, Haisley and Hatcher. He loves having fun with his family, exploring nature and eating good food. His three life rules are: First, whatever you do, do it with passion; second, don't take yourself too seriously; and third, take time with the people you love.
Meet Our Team
Our team here at Brighton Restorative Dentistry is knowledgeable, talented and diligent with staying up to date with the latest dental technologies. We can communicate in Spanish, English and American Sign Language (ASL) for your convenience. Call our office today at 303-659-1825 to schedule an appointment with our dentists, Dr. Mark Ehrhardt or Dr. Sophia Heitmiller, and learn more about dental care in Brighton, Colorado.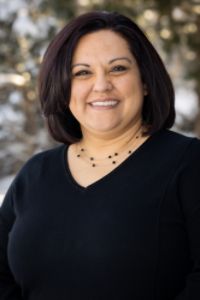 Sonia Menindez
Office Administrator
Sonia was born and raised in Colorado. Sonia joined Dr. Ehrhardt's team in 2001 and handles accounts receivable, marketing, technology support and patient care (interpreting, insurance, scheduling and financials), and in 2008, she earned her associate degree in IT. To keep up with the many changes in the dental field, Sonia, along with her team, attends many continuing education courses throughout the year. Sonia enjoys the great team she works with, along with our great dentists and the wonderful patients she gets to see every day. Outside of the office, you will always find her with her wonderful, loving husband and two children.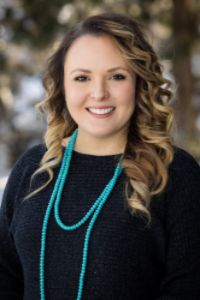 Olivia Lee
Patient Coordinator
Olivia was born and raised in Colorado and is a die-hard Broncos fan. She has been a part of Dr. Ehrhardt's team since May 2017. She handles all scheduling, reminder calls, billing questions and insurance questions, and she makes your visit as comfortable as possible with her friendly and caring personality. She loves to learn and is excited to participate in continuing education classes so she can better serve our patients and the team. In addition, Olivia has an Associate of Applied Science degree. One of Olivia's goals is to try to always bring a smile to everyone she meets in hopes of making their day brighter. Outside of work, Olivia loves to spend time with her son, husband and family. She enjoys playing softball, going hiking, camping, snowmobiling and pretty much anything outdoors. She is a country girl at heart and loves her country music.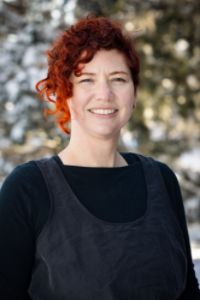 Devon Payne, RDH
Hygienist
Devon was born and raised in Castle Rock, Colorado. She has worked in the dental field since 2012, both internationally and domestically, in general practice, oral surgery and pediatrics. She graduated from the Community College of Denver dental hygiene program. She is certified and licensed in the delivery of local anesthesia, nitrous oxide, soft tissue lasers, placement of subgingival antibiotics and CPR. She is committed to continuing education and staying current with new technology and therapies within the industry. She is passionate about educating her patients, allowing them to make informed choices in their overall health. Outside of work, she enjoys camping, hiking, cycling, traveling, and spending time with her husband and daughter.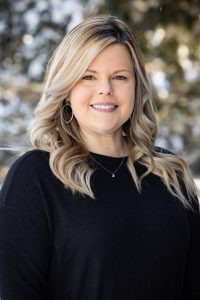 Tiffany Connell
Patient Coordinator
Tiffany was born and raised in Washington state. She moved from the Pacific Northwest to Colorado in 2016 and loves everything this outdoorsy state has to offer. Tiffany has been in the dental field as a patient coordinator since 2017 and enjoys establishing relationships and working alongside her team to ensure a wonderful patient experience. Outside of the office, she enjoys going on hikes, snowboarding, attending concerts, traveling, and spending time with her boyfriend and two fur babies, Lola and Trigger.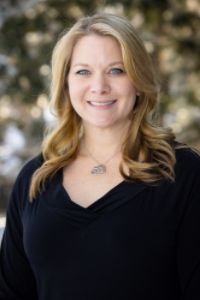 Christy Teter, RDH
Hygienist
Christy was raised in Wiggins, Colorado, and graduated from the dental hygiene program at Colorado Northwestern Community College in 2000. She is licensed and certified in the delivery of local anesthesia, nitrous oxide administration, placement of subgingival antibiotics, soft tissue laser therapy and CPR. She stays current with continuing education classes and enjoys educating and motivating her patients to better care for their oral and overall health. In 2015, Christy and her husband decided to relocate their family to the Hudson area in order to be closer to family. After working in Thornton for over 19 years, Christy joined the Brighton Restorative Dentistry team in September 2019. Outside of work, she enjoys volleyball, camping at the lake with family and friends, and spending time with her wonderful husband, son and daughter.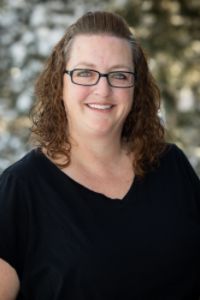 Tina Ceretto, EDDA
Dental Assistant
Tina, a Colorado native, has been in the dentistry field for over 10 years. She received her expanded duties dental assistant certificate from Pima Medical Institute in 2003, and she joined Dr. Ehrhardt's team in 2008. She especially loves the education of young patients and their families. She attends many continuing education courses with her teammates. She enjoys making her patients and coworkers smile. She proclaims to be our "Super Star." Married to her high school sweetheart, she also has three children.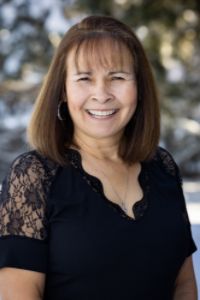 Sandra Garcia, EDDA
Dental Assistant
Sandra, a Brighton native, has been with Dr. Ehrhardt since 1993. Sandra attended Colorado College of Medicine & Dental Careers in Denver and continues to stay up to date on continuing education. In 2016, she attended Pima Medical Institute for her expanded duties dental assistant certificate. Sandra is an exceptional assistant and cherishes the relationships she develops with our patients. She is dedicated to her work and enjoys helping patients cope with anxiety. Sandra is blessed with two children and four grandchildren, and in September 2015, her family grew even more: she married her best friend, whom she met in July 2013, adding three stepchildren to the mix. She and her husband have been inseparable ever since.
Maria Banuelos, EDDA
Dental Assistant
Maria was born and raised in Colorado. She joined Dr. Ehrhardt's team in 2021. She received her certificate for Expanded Duties Dental Assistant in 2016. Maria has 20+ years' experience in the dental field. Maria enjoys the relationships she establishes with her patients. Maria is our only clinical Spanish speaker. Outside of the office, Maria enjoys cooking for her family of four boys and two grandsons and taking road trips.